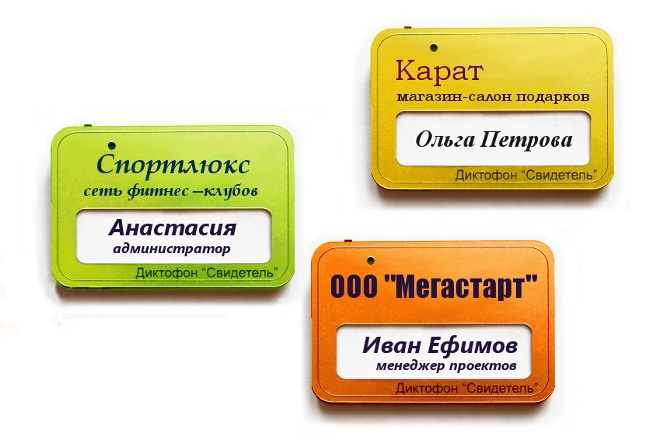 We are happy to offer you simple and effective way to control customer service level – Witness digital audio recorder.
The recorder is produced with a "badge" fixture to be attached to the clothing with a magnetic clip. There is an option to apply information about company on the front panel of the device. 
Witness audio recorder manufactured in two models that differ in dimensions, weight and availability of pockets.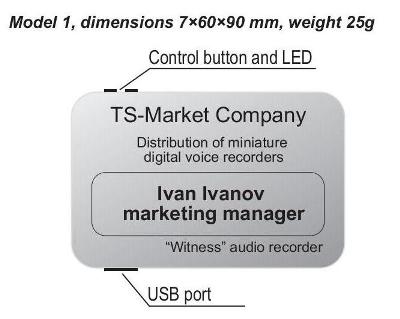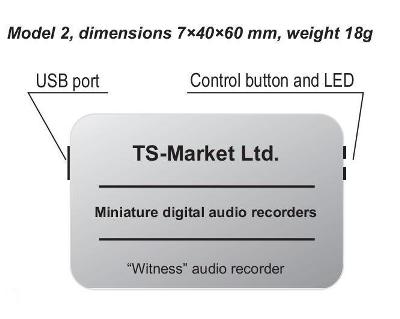 The appearance of the Witness recorder is completely 'customizable'.
The inscriptions on the front panel of the recorder as well as the color of the case are shown for illustrative purposes only, so in reality they are made according to the customer's order.
Please find the detailed technical description of the model 
here
.
Back to the news list