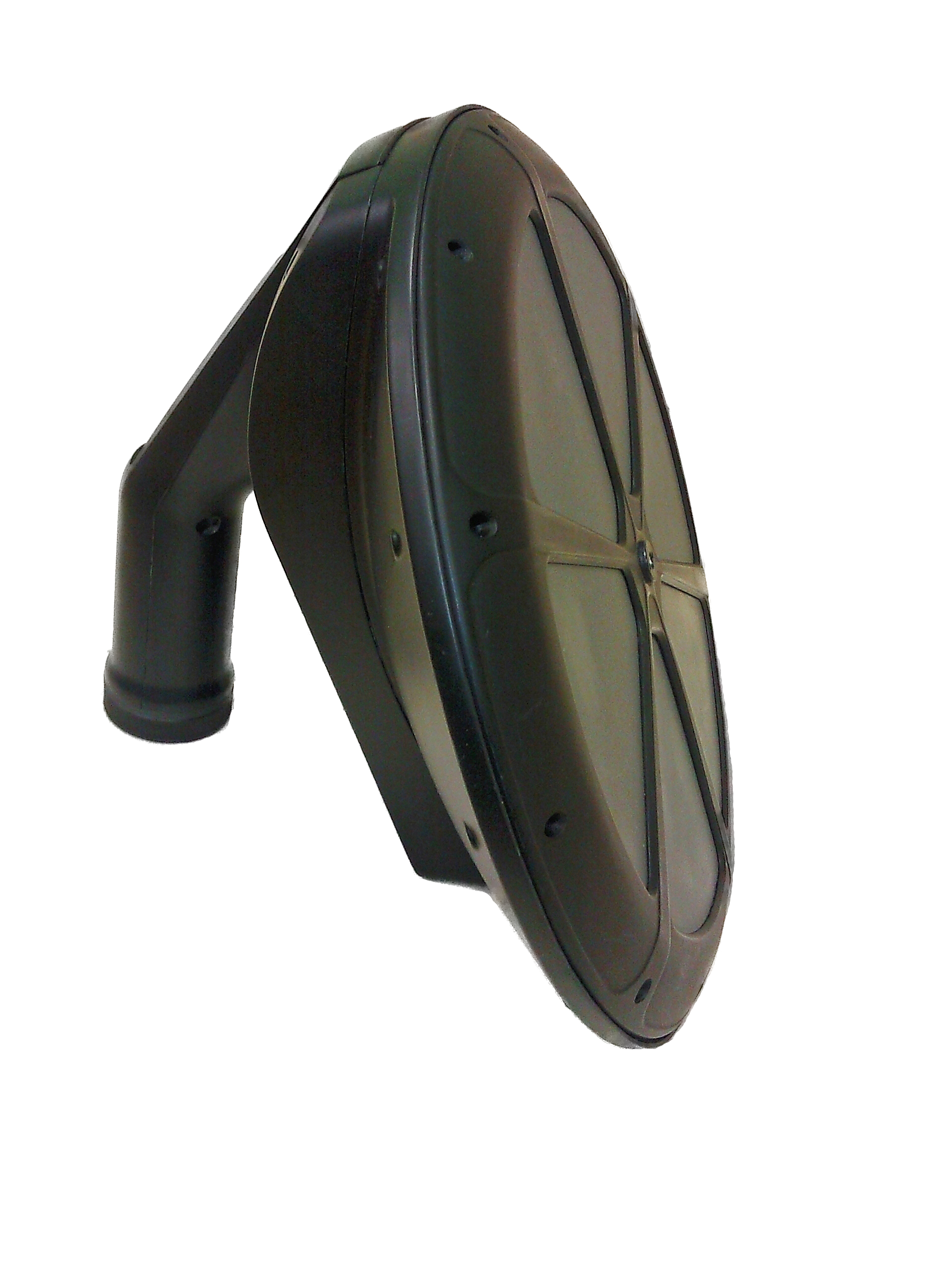 Lornet-0836
is an indispensable tool for quick and reliable detection of devices containing semiconductor components. It can be used for counter-surveillance search works in premises (covert transmitters identification), as well as for location of explosive devices outdoor. The DPF (double probing frequency) technology with a patent pending antenna system places it beyond comparison.
Main competitive advantages:
Double probing frequency operation mode gives Lornet-0836 significant advantages over single-frequency non-linear junction detectors since it is much better to detect small-sized and high-frequency semiconductor objects at high frequencies benefits from improved detection in the wet ground and concrete walls
It is possible to operate in one of the frequency ranges and in both of them simultaneously
An embedded parabolic antenna with high gain (20dB at 3600MHz) enables highly precise detection of semiconductor components from a long distance (up to 10m)
Laser pinpointing for a space selective object localization
Wide power control range, automatic and manual modes of probing signal level adjustment
Possibility to listen to the envelope detector output s well as to the receiver signal level via a built-in loudspeaker and wireless head phones to evaluate parametric impacts (e.g. knocking) on the suspicious object.
Technical characteristics:
| | |
| --- | --- |
|  Probing signal frequency   |  789.5…791.5 MHz; 3581.5…3607.5 MHz  |
|  Probing signal type  |  pulse |
|  Duty cycle  |  0,3% and 5%  |
|  Transmitters peak power in each frequency range  |  40W/20W    |
|  Receivers sensitivity  |  <-110 dBm  |
|  Weight  |  < 1.6 kg  |
|  Dimensions  |  305 mm × 305 mm × 280 mm  |
See the detailed description of
Lornet-0836
here.
Back to the news list