Special offer for dealers "Choose your sample recorder".
Become our distributor
We invite dealers to distribute our products:
•  We offer unique products, which have no analogues in the world!

•  We offer beneficial terms of cooperation!

•  We provide marketing and sales support to our dealers!

•  Guarantee repairs of the product within 1 year from the date of sale.

•  Providing devices for testing on special terms and a lot more!
For the moment the following products are searching for dealers:


1) A professional device, intended for search and location of electronic devices both in active and switch-off state - non-linear junction detector Lornet Star:
Special Offer For Dealers:

get additional discount depending on quantity!



Let us emphasize the uniqueness andmain innovations of Lornet Star…
Lornet Star - the world's only non-linear junction detector featuring:
    integrated spectrum analyzer of 2nd and 3rd harmonics and
   interchangeable transmitter-receiver modules of 3 frequency bands: 800 MHz, 2400 MHz and 3600 MHz.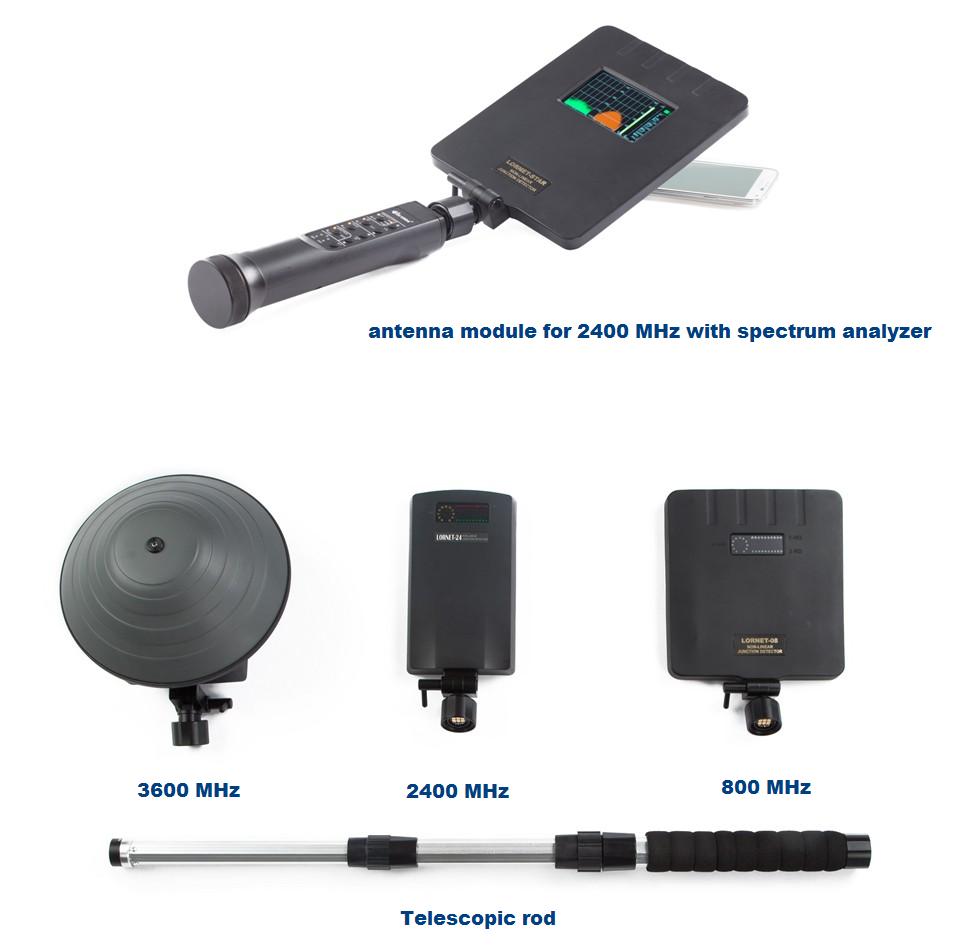 Lornet Star features…
 

 




combination of operating options in absorbing medium with high humidity; detection of small (less than 1cm2) semiconductor elements and the remote detection with spatial target selection

            

                    

integrated spectrum analyzer of 2nd and 3rd harmonics, that can significantly improve the identification of semiconductor elements (only for 2400 MHz)

 

 

universal control knob with interchangeable antenna units and universal telescopic rod, that can easily convert the detector from discover to inspection mode and back

                                 

 

reliable detection of the SIM-card at a distance of 15 cm (2400 MHz) and 60 cm (3600 MHz)
Lornet Star delivery set can include up to 3 interchangeable antenna modules from 4 available:
Lornet Star //08 - with antenna module for 800 MHz
Lornet Star //24 - with antenna module for 2400 MHz or
Lornet Star //24s - with antenna module for 2400 MHz with spectrum analyzer
Lornet Star //36m - with antenna module for 3600 MHz
To see prices, technical characteristics and full description please click here...

We support our business partners in their marketing and sales efforts:
Joint participation in exhibitions.
Providing with marketing and advertising materials for exhibitions and advertising purposes, such as advertising texts, advertising printed materials and dummies.
Marketing and sales support in our promoting actions
Sales support in regular business activity, according to a business partner level.
Please, forward your co-operation inquiries using our contact information. Join us!


2) We invite distributors to
become dealer-lessor of 
Security Robots
 with artificial intelligence:
Today it is hard to believe.
Tomorrow it will become usual!
Guard Robot - unmanned ground video surveillance vehicle - is a reliable solution for assuring security of personal and business property. Mobile video surveillance system continuously patrols the secured area, greatly enhancing the level of protection and dramatically reducing the dependence on human factor, especially when patrolling areas an expanded territory.
Create your business from scratch! Become a dealer-lessor! Receive a monthly income from rendered services!
Many security providers are looking into ways to improve security services while lowering their costs, which is possible only by switching from employing people to implementing robotic systems to ensure security. A security provider that switches to security robots will be able to offer best prices and strengthen its competitive position among other companies in the security sector.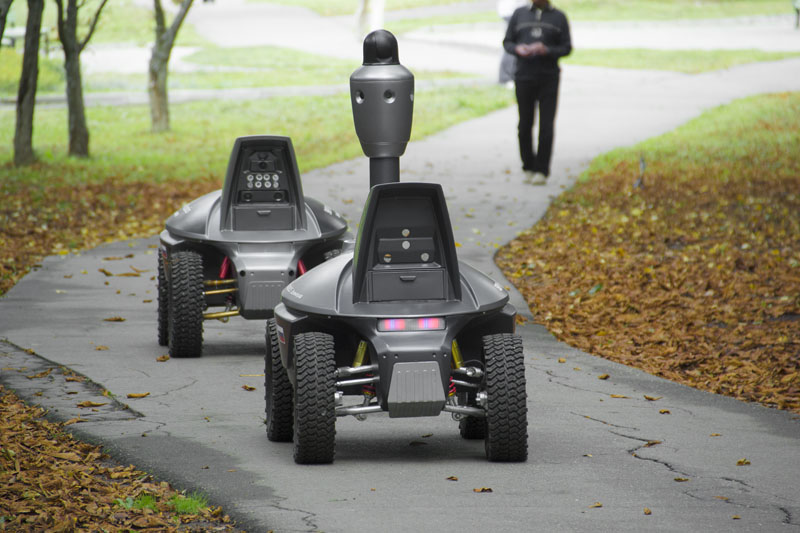 Along with development of sales and further maintenance of complex robotic systems, there is another business idea that might attract entrepreneurs and business people who are interested in innovations. This idea encompasses the purchase of security robots for further leasing to private security companies and organizations.
   Currently, a robot is expensive and complex product that requires service and technical maintenance. This is a reason why it is very difficult for a regular security provider to ensure its own maintenance. It is much more attractive to sign a leasing contract with a company that will provide a delivery of robot, training and scheduling of a patrolling route, and in case of failure will repair or replace a security robot.
Please find more detailed description here.
Gain profit by leasing unique artificial intelligence security!