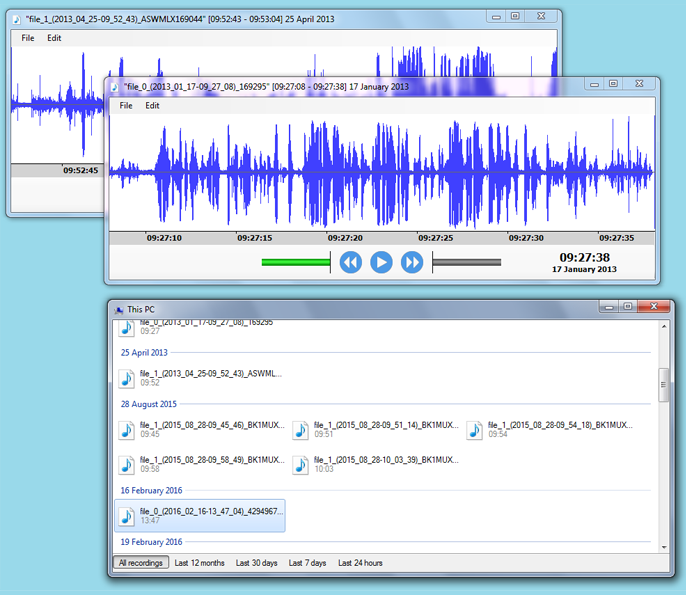 Edic Suite helps you to keep track of all Edic-mini voice recordings on your
computer

(except for recordings made on series CARD and CARD16)

.

The program consists of
recordings organizer
and
easy
&
simple player
Organizer's functionality:
-
Automatic searching for all recorded files uploaded to PC from voice recorders.
-
Arranging the recordings by date and time, thus you can easily find needed fragment.
Player comes with features:
- trim tool,
- noise removal,
- autogain,
- channel mixer,
- converter into flac,
- autopause playback.
Edic-Suite automatically tracks:
• WAV files uploaded to PC from EDIC-mini voice recorders
• WAV files with BEXT time markers (according to the open
specification of EBU 3285)
Audio Editor/Player supports MP3, OGG, AIF, AIFF, WAV, FLAC.
You are welcome to find application at the page of any recorder in
Product files
tab, or


Enjoy testing!
Back to the news list