KAIR-SM portable thermal imaging camera is intended to observe objects or protected areas at any time of the day under bad weather conditions, as well as to tackle anti-terrorist and special tasks, conduct patrol works, search and rescue operations, including during natural disasters, while operating in moderate climate conditions both outdoors and indoors.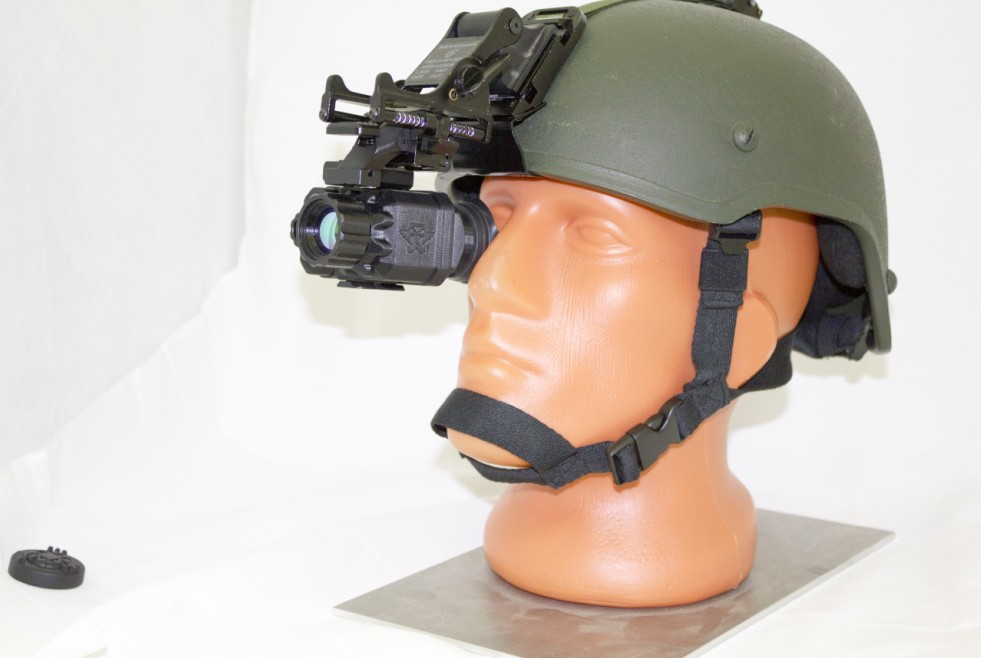 KAIR-SM features special functions and adjustments:
- switching between thermal image display modes: hot-white (positive), hot-black (negative);
- digital zoom x1, x2, x4;
- indication of battery charge level;
- brightness adjustment;
- automatic shutdown of the device during battery discharge.
Characteristics:
Maximum range of human detection at least 220
Maximum range of human recognition at least 70 m
Maximum range of car detection at least 680 m
Maximum range of car recognition at least 220 m
Radiation receiver type - aSi uncooled microbolometer
Number of sensitive detector elements (matrix): 384x288 pixels.
Focusing range of the lens from 0.5 m to ?.
Built-in color OLED microdisplay, with a resolution of 800x600 pixels.
Overall dimensions of the device up to 125x65x45 mm;
Weight of the device with standard batteries up to 0.25 kg.
To see full description, please click here
Back to the news list