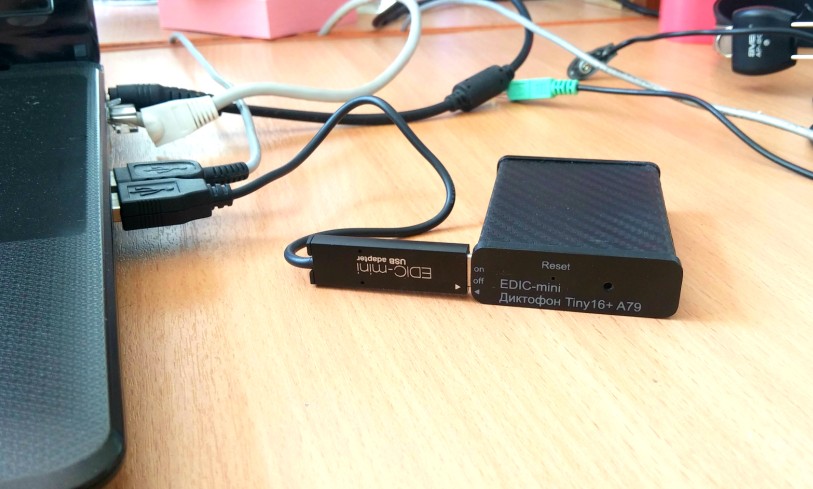 Finally, Edic-mini Tiny16+ A79 model with the highest recording time is available in stock!
You are welcome to place orders!
Owing to built-in rechargeable battery capacity of 5000 mA/h voice recorder A79 is able to conduct high quality recording throughout 1500 hours. Even when its memory capacity is full (memory is enough for 600 hours of recording time, 16 Gb), you may quickly upload records to PC and continue operation without wasting time for charging. Due to long recording duration it is convenient to keep the recorder turned on constantly and fix everything that happens around.
Technical characteristics:
- Dimensions: 53x73x17 mm;
- Weight: 112 g (without battery);
- Battery life in record mode: up to 1500 hours;
- Battery life in VAS mode: up to 2500 hours (more than 2 month);
- Power supply: rechargeable battery.
Also, let us remind you that voice recorders of Tiny16+ series feature:


· 16-bit audio codec providing professional level of records. 16-bit audio codec made it possible to significantly improve record quality. A new algorithm of sound digitizing helps to reduce digital noise.
· Professional audio recording from up to 15 meters. The recorder's microphone is distinguished by high sensitivity and low noise level.
· Automatic Gain Control (AGC) enabling it to align sound. AGC makes it possible to perfectly record very loud sounds and amplify silent ones.
Please see price and detailed description here
Back to the news list