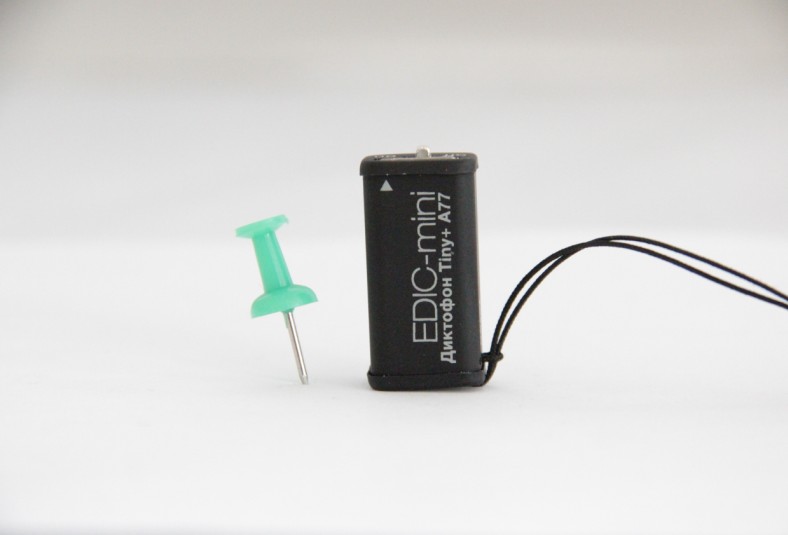 We are more then happy to inform that A77 - one of the favourite models - is manufactured again and now in stock!

You are welcome to place orders!
Let us remind you its characteristics…


Professional recorder Edic-mini Tiny+ А77 has extremely small dimensions (29x15x12 mm), weight of only 7 grams, high sensitivity and large memory capacity. This is one of the tiniest of our recorders, enabling it to conduct recording from built-in rechargeable battery for more than two days. Owing to these extreme characteristics, high recording quality and a wide range of functions, the recorder is perfectly suited for everyday use, recording everyday events and unexpected situations in life.
- Dimensions: 29x15x12 mm;
- Weight: 7 g;
- Battery life in record mode: up to 55 h;
- Power supply: rechargeable battery.
Please see the detailed description here.
Back to the news list