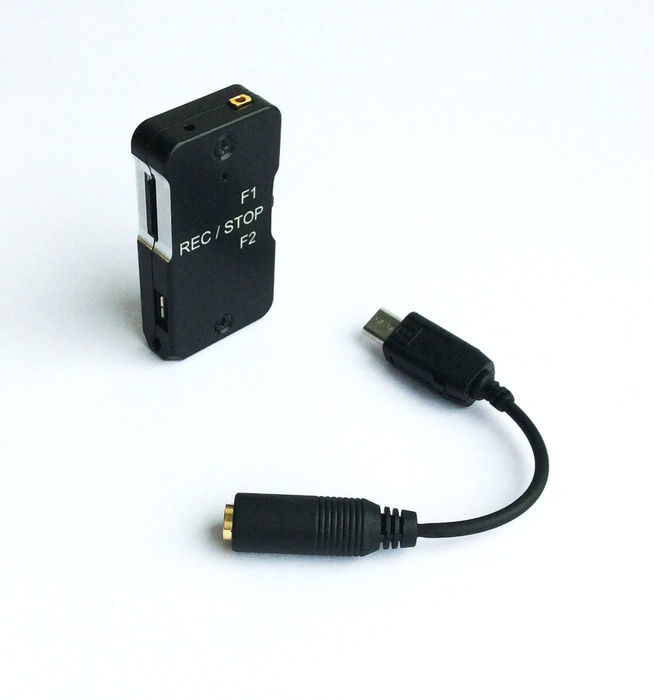 Series MAG welcomes new Digital Voice Recorder - MAG-24!
                                                                           Universal recorder to record telephone conversations, meetings, interviews and a lot more...
Miniature recorder MAG-24 is intended for monophonic high-quality recording of acoustic information. Recording can be implemented both from built-in or external microphone and also from linear input. The recorder has light and solid metal case, which protects device from mechanical damage and electromagnetic control of recorder's suppressors.
                   Dimensions: 49x26x10 mm;
                         Battery life in record mode: up to 7 h;
                         Micro SD card capacity: from 2 to 32 Gb
                         Power supply: rechargeable battery.
Competitive advantages

•          Audio information is saved onto micro SD card, which makes MAG-24 "invisible" for recorder detectors
•          24-bit audio codec and absence of shrinking algorithms provide high quality recording
•          Recording playback can be performed from to the PC or directly from the recorder.
•          LED of battery charge indicator
•          Built-in clock and calendar
•          Programmable microphone gain
•          Voice Activation System (VAS)
•          Automatic gain control
To buy or see the detailed description click here
Back to the news list