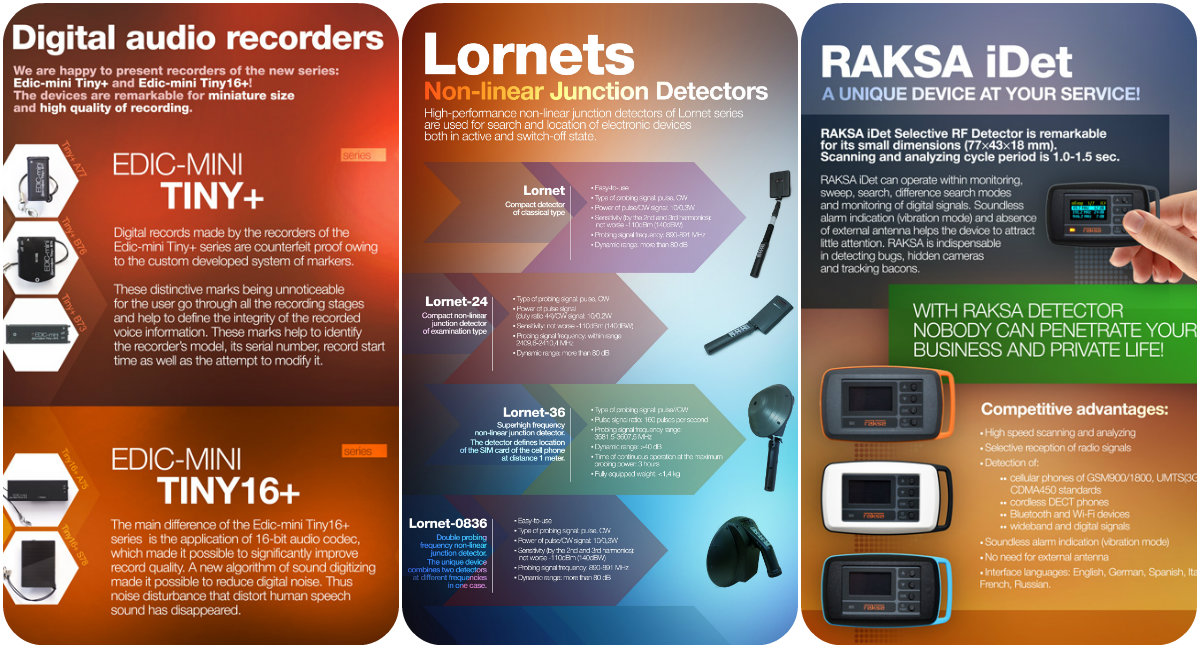 Dear Partners!
     In support of your business, we designed vivid colorful advertising posters, which report about remarkable characteristics of our products!
     Poster is an excellent opportunity for company to create an attractive image in the mind of the prospective buyer and talk about themselves. These materials can be used as advertising units at exhibitions or may become informative decoration of the office.
     You are welcome to enjoy posters of our bestsellers (Recorders, Lornets, Selective detectors RAKSA-iDet)
Please contact us and we will gladly send posters to you! 
Back to the news list