Dear Partners,

We are glad to present you our new miniature recorders!
Digital Voice Recorder Soroka-11E with LR1 battery of 1.5 V!

Advantages of Soroka-11E:

Battery-powered voice recorder
Due to the small size, light weight and removable microSD card the device is very mobile and easy to use
The recorder's microphone is distinguished by high sensitivity and low noise level providing professional audio recording from up to 9 meters
Extremely low power consumption: device is able to operate in record mode up to 10 days from its battery
See full characteristics and description here
Digital Voice Recorder Soroka-17E!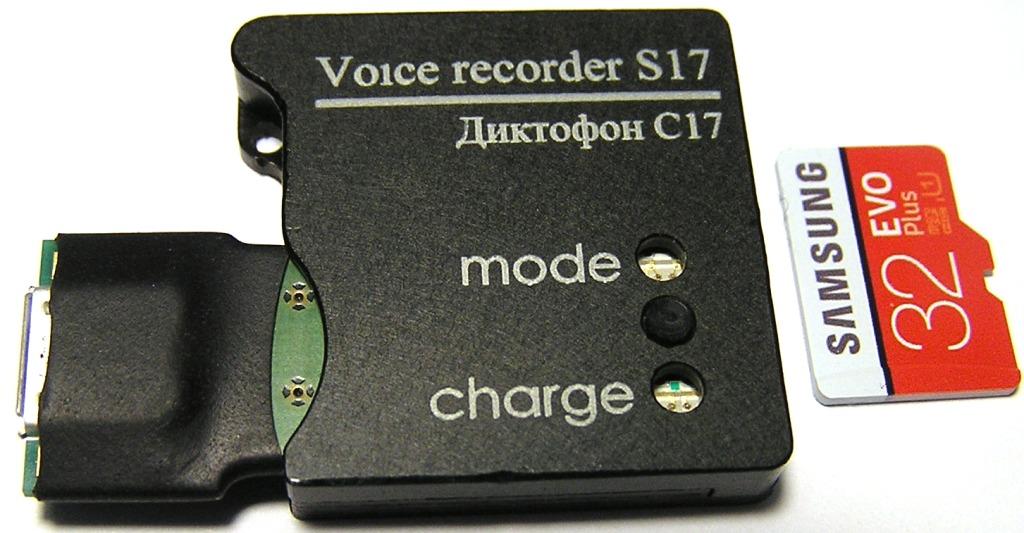 Advantages of Soroka-17E:
Despite its small size, the recorder provides high-quality recording of phonograms and is capable of continuous sound recording up to 65 hours
The tiniest recorder of all Soroka recorders (26,5x26,8x5,3 mm)
See full characteristics and description
here
Back to the news list