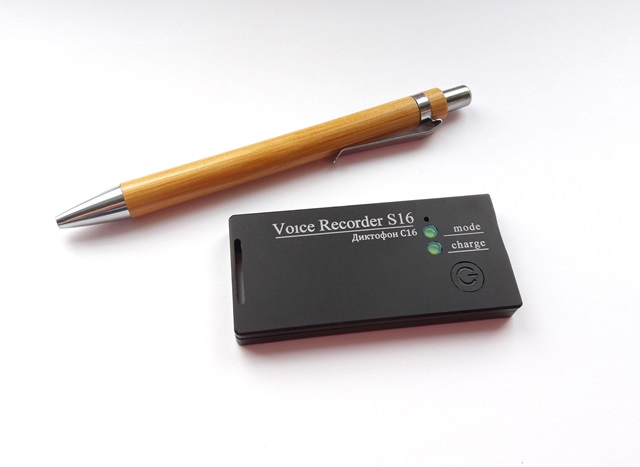 Dear Partners!
Meet the new representative
of Soroka series – Digital Voice Recorder
SOROKA-16E.
The model provides extremely long recording duration – up to 1122h, ensured by powerful rechargeable battery. The recorder has one control button, enabling quick and easy record start. The device has voice activation (VOX), daily and once timer and up to ten alarm clocks. To make all the settings use CD from the delivery set. Also you can do it online on our web-site and download the settings file to your PC.
Main advantages:
• Built-in rechargeable battery provides up to 1122 hours of autonomous work
• The recorder's microphone is distinguished by high sensitivity and low noise level providing professional audio recording from up to 9 meters
• Extremely low power consumption: device is able to operate in record mode for more than a month from built-in rechargeable battery
• The device is easily and quickly activated using one control button
• With the help of special software the user can easily adjust the quality and time of recording, enable and configure professional functions depending on the surrounding conditions and in accordance with the requirements
• Automatic and Manual Gain Control (AGC) enabling it to control recording sound level. AGC makes it possible to perfectly record very loud sounds and amplify silent ones.


Also we prepared video instruction for SOROKA-16E voice recorder for your convenience!
Back to the news list