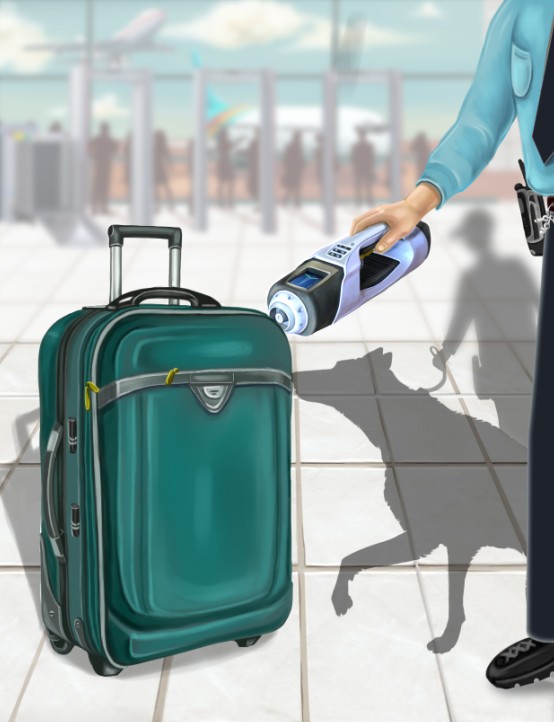 Explosive detector BIRUCH C04 successfully performs its purpose in extremely close to real-life conditions!
At the beginning of April explosive detector BIRUCH C04 was tested in almost real-life conditions in the Middle East Armed Forces base and has succeeded in detecti
ng:


Military Explosives

, that liberally perfumed participants were dealing with


Homemade Explosives
, which are widely used by terrorists
In more details:
1. During test experiments detector BIRUCH C04 always

determined the presence of explosive substances

and, when it was possible, identified such explosives as: TNT (industrial and homemade production), PENT, HEX, RDX (using piezo desorber) and their mixtures.
2.

Real tests in detection people dealing with explosives

showed significant results: 2 out of 3 participants handling with explosives were determined among others under generous perfumes disguising.
3. Provided samples of TNT, DNT, HEX and RDX (both using piezo desorber) and

homemade substances

, which are widely used by terrorists in Middle East, were recognized without problem.
See the detailed information about explosives detector
here
Back to the news list