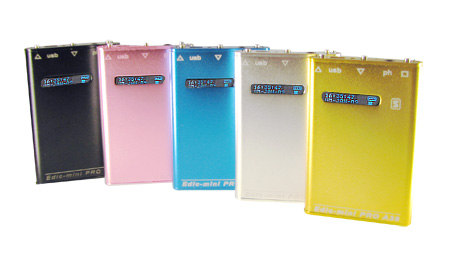 We never stop making our products more functional!

A38 audio recorder with OLED indicator and shipped headphones has gained a new function and extended color range

What's new:


New function: Simultaneously recording and charging. Now A38 can record for even longer!

You won't waste your time! If the charge of the rechargeable battery isn't enough or it is necessary to make a recording, longer than the specified autonomy, you can connect the recorder to network by means of network adapter with USB connector. Now you can record sounds continuously in any convenient place inside (2-4 months).

Wider usage:  Being connected to the PC or laptop (via USB-connector), A38 can be used for recording at conferences, lectures and seminars. To quickly listen to the recordings made you can use the function Selective data uploading. Thus, only the most important events can be chosen for listening – you simply choose the period of time of the recording you would like to listen to.

We are also glad to present the extended color range of A38 Model. Now you may choose the recorder of the color you like most!
Bright and positive gold, silver, pink, blue and metallic.

Edic-mini PRO Series description here. Edic-mini PRO A38 description here.


Back to the news list