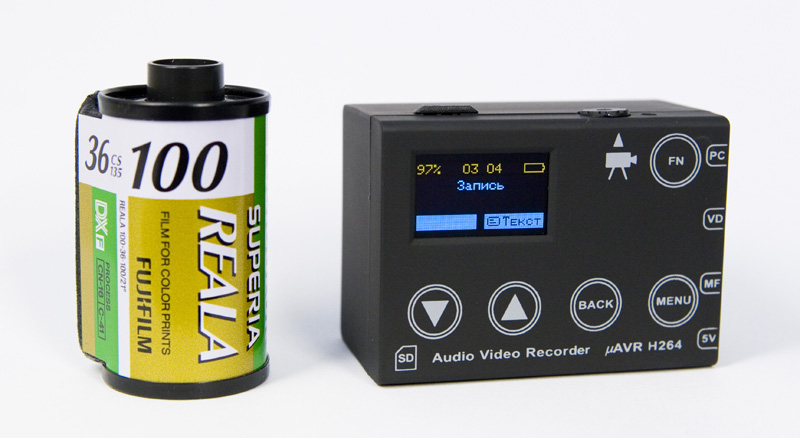 This audio/video recorder was designed on the customers' request. mAVR's  effectiveness achieved its full potential –  with its advanced capabilities the recorder has been appreciated by experts.

The new mAVR H.264SВ will surely meet your needs as it was designed for maximum efficiency and reliability in security applications.

The audio/video recorder is intended for professional high quality audio and video recording. The model records onto SD/SDHC memory card with capacity up to 32 GB, with subsequent decoding (converting) and possibility of playing back the recording on a computer.

The newest mAVR H.264S has built-in sensor with improved video parameters and touch-sensitive control with keyboard lockout capability.

What's new:


   Enhanced rechargeable battery with 2000 mA/h capacity.
   Longer recording duration (up to 8 hours)
   Dimensions: 54х40х29 mm
   Weight: 36g;
The other characteristics stayed the same:
   Convenient disposition of the video-sensor.
   Smooth by touch "tactile" coating the recorder's case.
   Refined slot for rechargeable batteries.
   New function – Noise-Suppressor, destined for adjusting the noise-suppressing system of the built-in video camera.
   Flickering elimination.
Optional accessories:
   mAVR H.264S Holder
   Analog-to-Digital Adapter for mAVR H.264S
   GPS-receiver for mAVR H.264S
   Car Adapter for mAVR H.264S
   External microphones for mAVR H.264S
Back to the news list